Building Solutions
Bringing life to your buildings

is the VINCI Energies brand for Building Solutions.
Buildings play an important role in the ecological transition, which means that owners and users of buildings are faced with complex choices between the most important environmental challenges, evolutions of social requirements, and economic considerations. Every building is unique, irrespective of the global challenges. The history, the challenges of businesses, the residents, and their activities require a specific approach and spot-on solutions. Building Solutions does just that. 
Expertise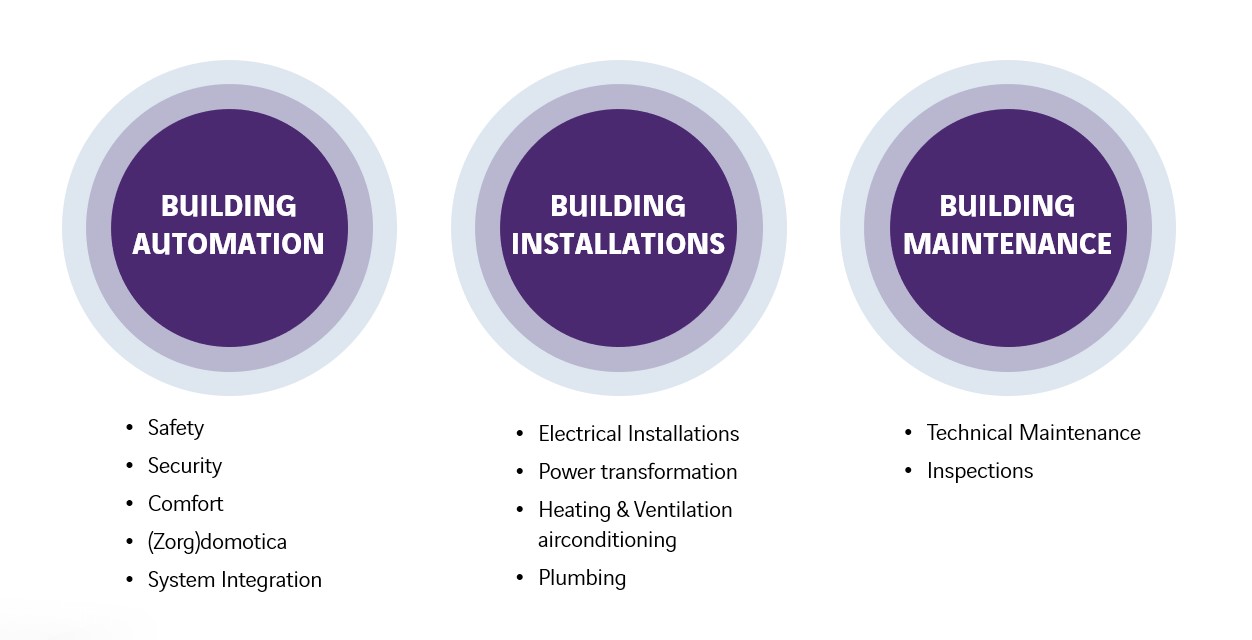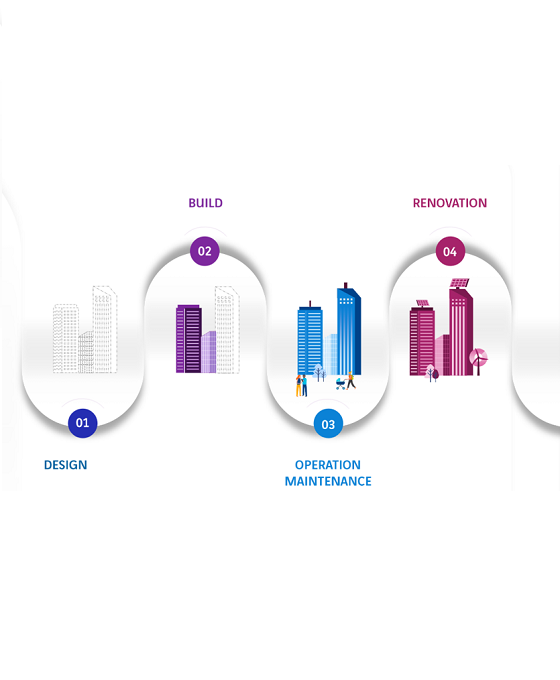 Optimum performance
Building Solutions works in all types of buildings and their adjacent sites throughout their entire lifecycle. It supports its clients with everything that is required to ensure the buildings and the people who live and work there perform in the best possible way.  Sustainable, comfortable and safe buildings are the aim. Its technical systems, solutions and services strengthen environments from the gate.
All brands within Building Solutions assist during every phase of design, construction, maintenance and renovation. Driven, solution-led and with an eye to the future, they technically bring buildings and sites to a life.
VINCI Energies Building Solutions is the network brand that also operates internationally. It is predominantly the local brands Bosman Bedrijven, Schilt Bedrijven, VanderLinden and Verkerk that offer and provide their solutions and services to the Dutch market.