Axians
The best of ICT with a human touch.
is the most versatile specialist in digital transformation for ambitious clients who are looking for an ICT partner for digitising the organisation.
You can only accelerate the digital transformation with the best people, high-end knowledge and dedication focused on technology and results. Therefore, Axians puts people and the best technology at the forefront to improve work and life in a sustainable way together with its clients.
Expertises
Reliable and safe mission-critical communication systems in vital sectors

Cloud & Data Centre Infrastructures

Smart, flexible and automated infrastructures that provide end-to-end control in cloud and multicloud environments

Intuitive and safe wireless, campus and data centre networks that work for you: fast, flexible, safe and 'as a Service'
Digital online cloud or non-cloud workstation solutions that facilitate safe and unlimited work on the basis of experience-based agreements

Segment-focused business solutions and add-ons to support specific business processes

Data-driven applications that help to generate new insights and to take automated or non-automated decisions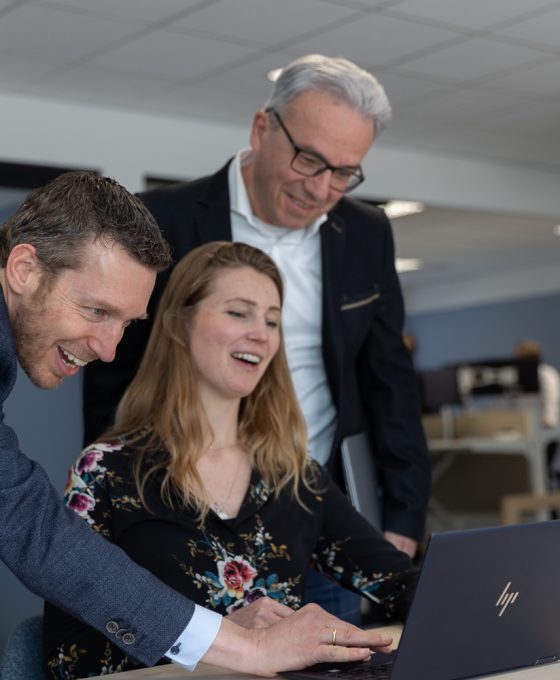 The best technology to support clients with growth
Together we improve people's lives. From residents in cities to consumers who are looking for a better purchase experience. From teachers and students who achieve inspirational results and patients who expect ever better care. Axians uses the best technology to enable ambitious clients to grow, compete and flourish in a global and constantly-changing market.
Axians helps its clients to keep a grip on the complex digital transformation, because the world is more connected than ever before and the rate of change is astonishing.
In the VINCI Energies ICT business line, Axians is the network brand that also operates in the international arena. In the Netherlands, the local brand Koning & Hartman offers and provides solutions and services.